---
Note : This is the classic/original FAQ. For the very latest articles and new content for UK/Ireland users, please visit the Product Knowledgebase here
---
General Router FAQ

MyVigor Portal Registration
Creating an account on the MyVigor Portal
The MyVigor portal provides you with product/firmware updates, support information, product registration and also the ability to activate and renew service licences on DrayTek products (such as Anti-virus or Content Filtering subscriptions). You only need one MyVigor portal account per person or organsiation - each account can contain details of all of the relevant DrayTek products that you own. Registering a new account is simple.
Go to myvigor.draytek.com.
The main login page will appear. Select 'Create a new Account' as shown:
Click the check box to confirm acceptance of the MyVigor Portal terms and conditions and then click 'Next':
Enter your personal information as shown: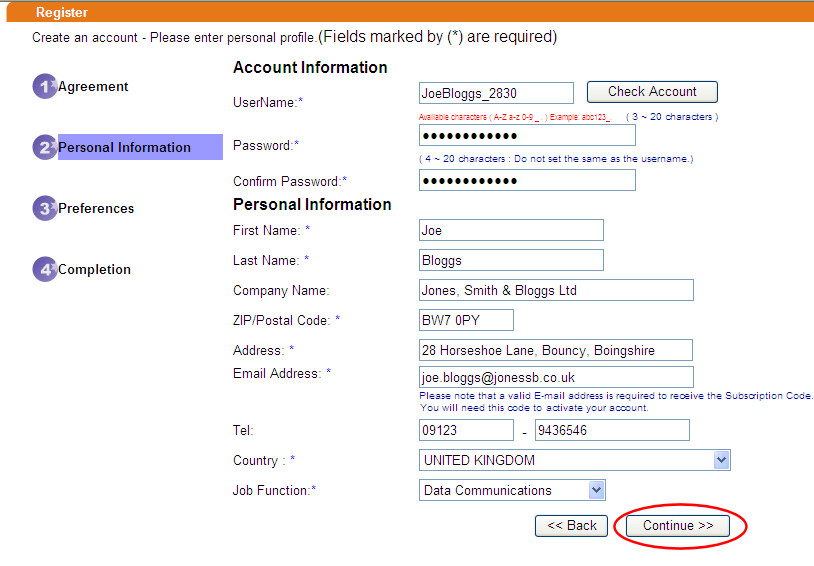 We would like to keep you informed with occasional emails which we believe will be of genuine interest to DrayTek users. You may change your preferences at any time. Select your mailing preferences as shown:
In order to complete your account setup, you need to 'activate' your account. You'll now see a confirmation screen like this:
Within a few minutes, you should receive an automated email with a confirmation link. Please ensure that you are able to receive emails from the draytek.com domain and that it isn't routed into your spam folder/system. Click on the confirmation link shown:
You will be taken to the Myvigor Portal and when the screen below appears, that completes your portal user account registration: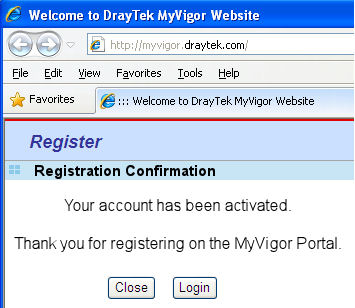 ---
NOTICE : This document is © SEG Communications and may not be distributed without specific written consent. Information and products subject to change at any time without notice.